Are you planning a trip to Bangkok?
Connect with Teya via Facebook



Teya Suchira is a registered professional tour guide. She has helped the staff at Muay Thai Westchester plan club trips to Thailand, where she is from. Teya's tours are all fully customizable. A club favorite is Teya's Muay Thai tours which are excellent for beginners. Her love for Muay Thai was inspired by her dad, who is a former professional Muay Thai fighter.  Her knowledge and passion for Muay Thai and Thailand are truly inspiring.
Here are 3 of our favorite tours
Muay Thai Tours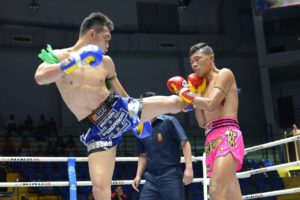 Muay Thai Tours
Learn about the rich history, culture and traditions of Muay Thai. Experience the excitement of Lumpini and Rajadamnern Muay Thai stadiums. Train at an authentic Muay Thai gym great for beginners.
Floating Market Tours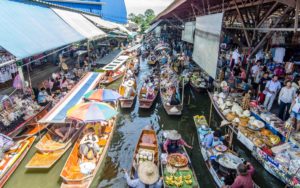 Floating Market Tours
Visit the floating market for an amazing shopping experience like no other.
Bangkok By Night Tours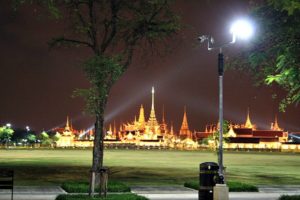 Bangkok By Night Tours
You have head the stories now come and see it for yourself, sample the amazing night life of Bangkok
5 reasons to hire Teya as your tour guide in Thailand
We all know of the cliché stereotypes associated with Thailand; Tuk Tuks, Temples, and Cheap Beer.
However, do you know the cheapest way to get around?
Do you know where to get the best Pad Thai?
Do you know what any of the signs say? Probably not.
Western visitors to this hectic gem of the Far East may find it challenging to manage- and here are five following reasons why you may want to consider hiring a Tour Guide for your trip to Thailand.
1. The Language
Westerners visiting Europe are blessed with Latin- the root of many of our languages that makes them loosely linked and at least somewhat understandable. This is not the case in the Far East. Most native Thai people speak little English (apart from in Tourist hotspots), and you're going to have a hard time reading a Thai sign that looks less to us like letters and more like an etch-a-sketch doodle.
2. Transport
Is it best to take the Skytrain? A Tuk Tuk? A Taxi? A local tour guide will be able to advise you on the cheapest and most reliable way to travel- as well as price estimates to avoid you getting conned. Many Thai taxis have no pay meter; so you want to ensure you're being charged fairly.
3. Tourist Traps
Just like any popular destination, Thailand is full of tourist traps and scams. If you've ever been to Las Ramblas in Barcelona, you'll know of its infamous pickpocketing. If you've ever been to Vatican City, you'll know what a 7-Euro Coffee tastes like. Thailand is no different, and a tour guide will be able to advise you on who and what to avoid.
4. Best Kept Secrets
You know what I'm talking about.
Where's the most relaxed little bar in the city?
What restaurant does the best Tom Yung Goong?
Get away from the tourist hordes and find the real little secret gems of Thailand.
5. Thai Culture
A tour guide can show you all the big attractions- but they can also provide insight into the history of where you're staying as well as its modern culture. Perhaps a specific area was historically a fishing village, or a royal residence, or a red light district? Whatever the backstory, your tour guide will have fascinating knowledge.
If you would like to book a tour with Teya or simply find out more information, please don't hesitate to contact Teya. All tours are customizable.