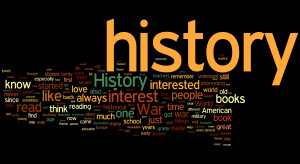 Muay Thai is one of the oldest and most widely respected martial arts in the world. Unlike many other martial arts that have lost their roots, Muay Thai remains true to the traditions and culture that developed as the sport developed. One of the most mentally and physically taxing fighting styles, those that train in this sport learn about the history of this boxing style and how the history has affected the sport as a whole. Originally developed as the standard hand to hand combat style of the first Thai army, based in Siam, this fighting style is unique and beautiful. Here is a brief history of one of the oldest martial art styles in the world.
The Early Years
The earliest known incidence of martial arts in Thailand occurs in 1238 (Buddhist years). This was the year the first Thai army was formed, to help defend Siam from the warring tribes and kingdoms in the land. Not only where the soldiers equipped with weapons, they were taught hand to hand combat skills, essentially, how to use their body like a weapon, if they were ever to lose their swords or spears.
Soon, training camps began to spring up near cities and villages, to teach villagers how to defend themselves against the warring factions. Even then, Muay Thai was not just about fighting, it was about physical exercise and discipline. Many Buddhist monks also adopted the fighting style and passed it down to younger monks over the years. As much as early Muay Thai was for the common people, it was also for royalty, who trained in camps in their younger days.
The Krungsri Ayutthaya Era
During this era, war continued to ravage Thailand, Burma, and Cambodia. Large, well-trained armies were a necessary part of protecting the kingdom from roving armies and invaders. Most young men during this ear were trained in the art of Muay Thai, in order to protect their families and homes. Like how most young people attend university today, attending one of these camps was considered the pinnacle of a young person's education.
This period is especially important because it was the first time that any kind of boxing tape was worn. In those days, it was hemp wrapping, tied around the fingers and wrists.
The King Naresuan Era
King Naresuan was a huge supporter of Muay Thai, both as a martial art and as a sport. His support of Muay Thai and his invitation to those displaced by Burmese armies to come and train in the art, became legendary. It was his armies, trained in Muay Thai, often made up of those who had been run out of their homes by Burmese soldiers, who liberated Thailand from Burmese invaders in the 1600s.
The King Narai Era
It was during this time that Muay Thai really became more than just a training style for soldiers. King Narai supported fighting competitions, and during his era, many of the traditions that still follow Muay Thai today were developed including the traditional headband and armband. This was also a period of development for the hand wrappings, with starchy liquid becoming part of the wrappings, to harden them and make the more durable.
Because this was the very early days of fighting matches, there were no rules to govern weight class, height, age, or experience. These fights just went on until someone was declared the winner, with no set time limits.
Businessmen and noble classes would often arrange these fights as a way to settle interpersonal disputes, and they were heavily trafficked by gamblers.
The Tiger King Era
King Prachao Sua, also known as the Tiger King, loved the sport of Muay Thai. He would often sneak his way into fights, posing as a commoner, where he would often beat out some of the most prolific and legendary boxers. It was Prachao Sua who founded the Department of Royal Boxing, which arranged fights and would often select from the winners to become royal guards.
The Ratanokosin Era
Rama 1 was king when the first set of standard rules and regulations were applied to Muay Thai. Fights were already deeply engrained into the cultural rituals of many parts of the country and fighters would often travel from festival to festival, fighting for money. Time limits, striking rules, and what a fighter could wear were all outlined during this period.
King Rama 1 had always been a fan of Muay Thai, and furthered the sport greatly during his reign. The construction of real boxing rings, specifically for Muay Thai fights, began during this time.
The Golden Age
In the time from the late 1880s leading up to World War 1, Muay Thai grew in popularity. Boxing centers sprung up all over King Rama V's kingdom, and the fighting style became part of the curriculum taught to military cadets.
Modern Muay Thai
Over the next hundred years, Muay Thai began to spread outside of Thailand. Thai soldiers stationed in France during the First World War would often fight to entertain their fellow soldiers. On occasion, French soldiers would step into the ring. The fighters taught their fellow soldiers the basics of the sport.
After the war, the first permanent Muay Thai stadium was built, near the Suan Khoolab School. The rules were in place, and the regulations were closely followed. All that was missing was modern Muay Thai boxing gloves and wraps. Until the invention of sport tape, most fighters used cotton and hemp, often hardened with starchy liquid, to protect their hands during a fight.
During the Second World War, Muay Thai began to grow even more in popularity, often being called "Siam Boxing," by foreigners. Many foreign soldiers learned the fundamentals of Muay Thai from the Thai soldiers they fought alongside. The very first formal set of rules were written after WWII, which is when Muay Thai really started to proliferate across the globe. In the years since WWII, Muay Thai has become known in just about every country and is practiced by individuals worldwide.