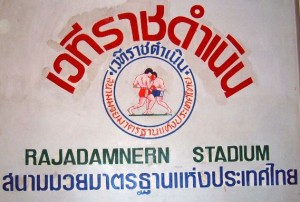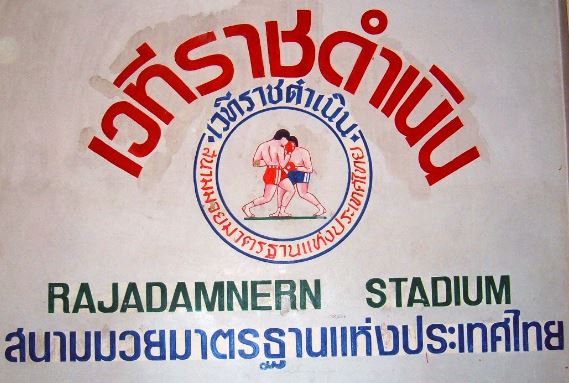 Since its inception, Muay Thai has sought a central home, a place where fighters and promoters can gather, a place to help spread the sport abroad. While those involved in the sport have always found somewhere to box, they did not have a real home in Bangkok until 1941. This is when Rajadamnern Stadium began construction. Since that time, it has been the home of Muay Thai, not just in Bangkok, but for the entire world.
Before this stadium was built, Muay Thai matches were usually relegated to festivals or fairs. They were not mainstream and while the fighters often traveled great distances to attend these fights, they were not nearly as popular as they are now. Fights would sometimes be held in public parks or at a cinema, but the facilities were just not right for really improving the profile of the sport and did not act as an adequate gathering ground for spectators.
In 1941, Field-Marshal P. Pibulsongkram decided it was time for a dedicated stadium that could be a gathering place for fighters and have all of the necessary facilities to improve the popularity and cater to the following of this sport. Rajadamnern Ave lent space and a name to this endeavor, and work began in March of 1941.
Work was delayed by the beginning of World War II and the building sat half-finished for more than four years as the war raged on. Construction began again in August of 1945, after the end of the war in the Pacific. The first fight took place on the 23rd of December, 1945, just after the stadium was completed. At the time, the stadium was not covered and consisted only of a few thousand seats, tiered around the ring.
By 1951, it was clear that a roof would be needed to continue scheduling regular fights, and so one was added. Major renovations have taken place since that time, to account for the growing popularity of the sport and to enable the stadium to act as the home of Muay Thai in this country.
Almost from the first fight held in this ring, the rules and regulations used in this stadium became the standard for all other stadiums and fighting areas around Thailand and then, the world. Fighters still travel the world to meet opponents, but now it is for the glory of Muay Thai in this ring.