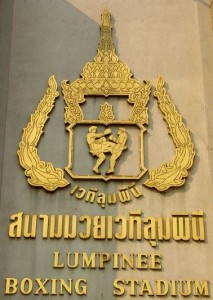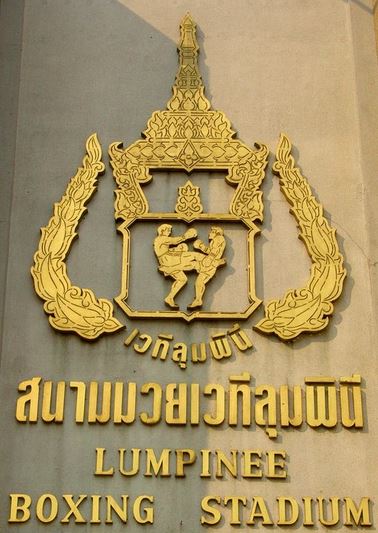 If you know anything about Muay Thai, you have probably heard about Lumpini Stadium. It was opened in 1956 as a promotional stadium to improve the profile of Thai boxing not just in Thailand, but around the entire world. It has definitely achieved that goal.
Built in Bangkok, it is the aspiration of every Muay Thai fighter to win a title at this prestigious boxing arena. Only the Rajadamnern can equal Lumpini in popularity and importance.
The stadium itself belongs to the Royal Thai Army, and all fights that take place at this stadium benefit the Army Welfare and other army departments. This idea was championed by General Prapas Jarusatien, who wanted a second national stadium in Bangkok, specifically to help benefit the military and those who practice Muay Thai at large.
Eleven promoters in total work tirelessly to recruit fighters and bring fights into this ring. Several rules are in place when it comes to the age and weight of the fighters themselves. Each fighter has to be over fifteen years old and weigh more than a hundred pounds. As with most rings, when it comes to making matches, the fighters have to be within five pounds of each other, or they will not be allowed to box.
Lumpini fights are frequented by the wealthy and blue collar alike, with rampant betting taking place at every level. The stadium has a gambling license that makes this activity possible. Depending on the profile of the fight and the expected crowd turnout, the tickets for seeing a boxing match here can range from the very inexpensive to the very expensive.
Lumpini, when it was first opened, was intended to be the epicenter of Muay Thai fighting in the world. It's modern construction and conveniences make it an excellent stadium for spectators, but also help it achieve its goal of being one of the most popular and important boxing stadiums in the world. Lumpini has definitely achieved its goal of improving the profile of Muay Thai throughout the world. Many avid fans make plans specifically to visit this stadium, while fighters from around the world make this stadium their ultimate goal.
Lumpini stadium is the home of modern Muay Thai and only continues to raise the profile of this sport and its dedicated fighters and promoters.